The Martinez Sturgeon were founded in 2019 and played their first year in the Pecos League in 2021. The Sturgeon played in Waterfront Park in Martinez which was ideal for independent baseball. The City of Martinez renovated field #3 at Waterfront Park in 2017 for the Martinez Clippers of the Pacific Association. The Clippers played one season in 2018 in the Pacific Association but folded after their year as their owner was indicted for a running a Solar Ponzi Scheme.

2019 left the City of Martinez with no team after they had made a substainal investment in Field #3 for Independent Professional Baseball. The foundation of the return of baseball was a result of efforts by the City of Martinez. The City of Martinez wanted to get a baseball team to occupy their stadium. These City employees were on a baseball subcommittee that had the specific job of bringing a baseball team to Martinez. The Subcommitee consisted of (Zach Seal, Mike Chandler, Noralea Gipner, Eric Figueroa and Rob Schroder).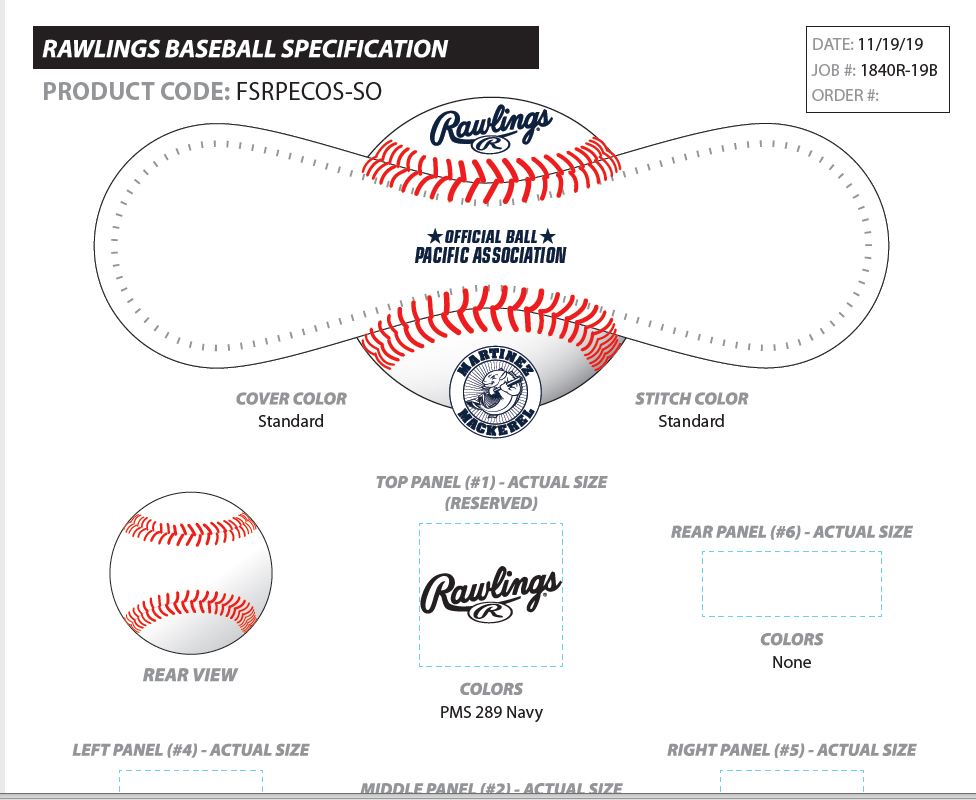 Originally the City of Martinez contacted the Pacific Association about converting the Salina Stockade into a full time team for the 2020 season. The Pecos League owned and operated the Salina Stockade. Originally it was agreed to join to the Pacific Association however the bylaws of the Pacific Association violated the minor league minimum wage act. The San Rafael Pacifics were sold to the Pecos League in 2020 and Martinez would go into the Pecos League with the Pacifics. The Subcommitee had elected to go with the Pecos League due to more teams and the fact the Pacific Association had left them without an owner or a team in 2019.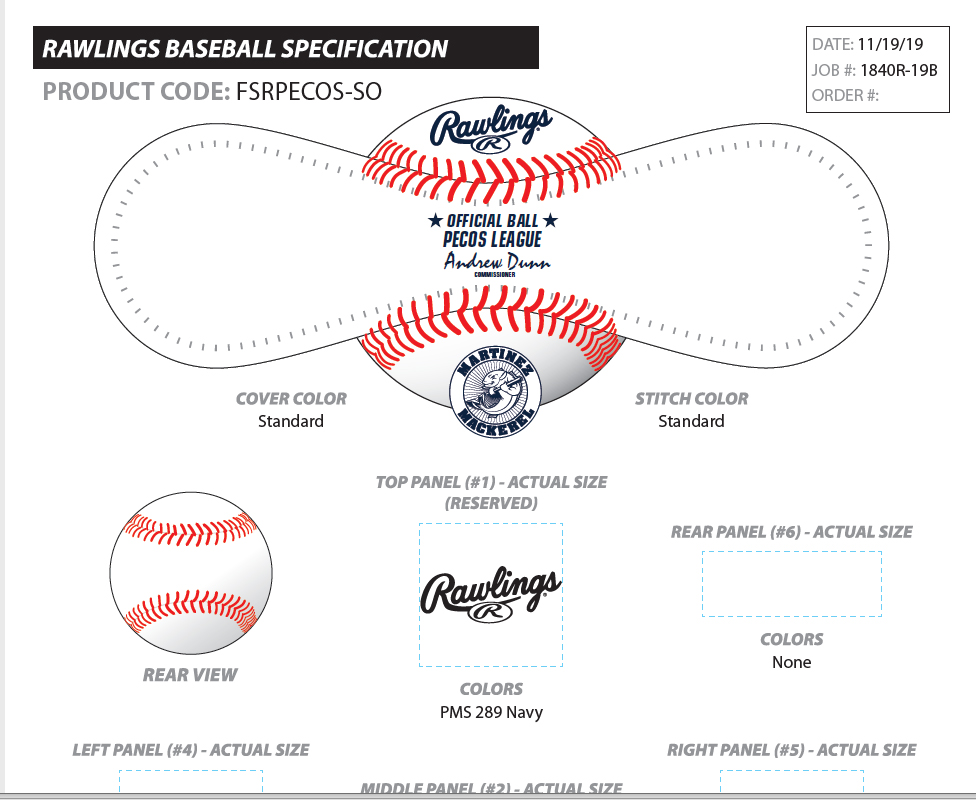 Originally the Sturgeon were named the Martinez Mackerel by David Peterson of the Pecos League. When the City of Martinez approve the Pecos League's Lease to bring the Sturgeon to Martinez there was objection. The Pacific Association attempted the block the move claiming Martinez should remain in the Pacific Association even if there were 2 remaining teams. The City of Martinez took a chance on the Pecos League as their best option. However there was major objection to the name. Lara DeLaney of Martinez City Council requested a name change.

The team would renamed the Pipeliners, Beavers or Sturgeon. The City requested the name would be the Martinez Sturgeon. Karen Phillips redrew the Mackerel Logo to a Sturgeon.
The Sturgeon had a successful season the Pecos League losing the Championship Series in the Bay Area Championship to the San Rafael Pacifics. Throughout the course of the season the Sturgeon improved their game day operations and built a fan base. The Sturgeon hope to be in the East Bay for many years to come.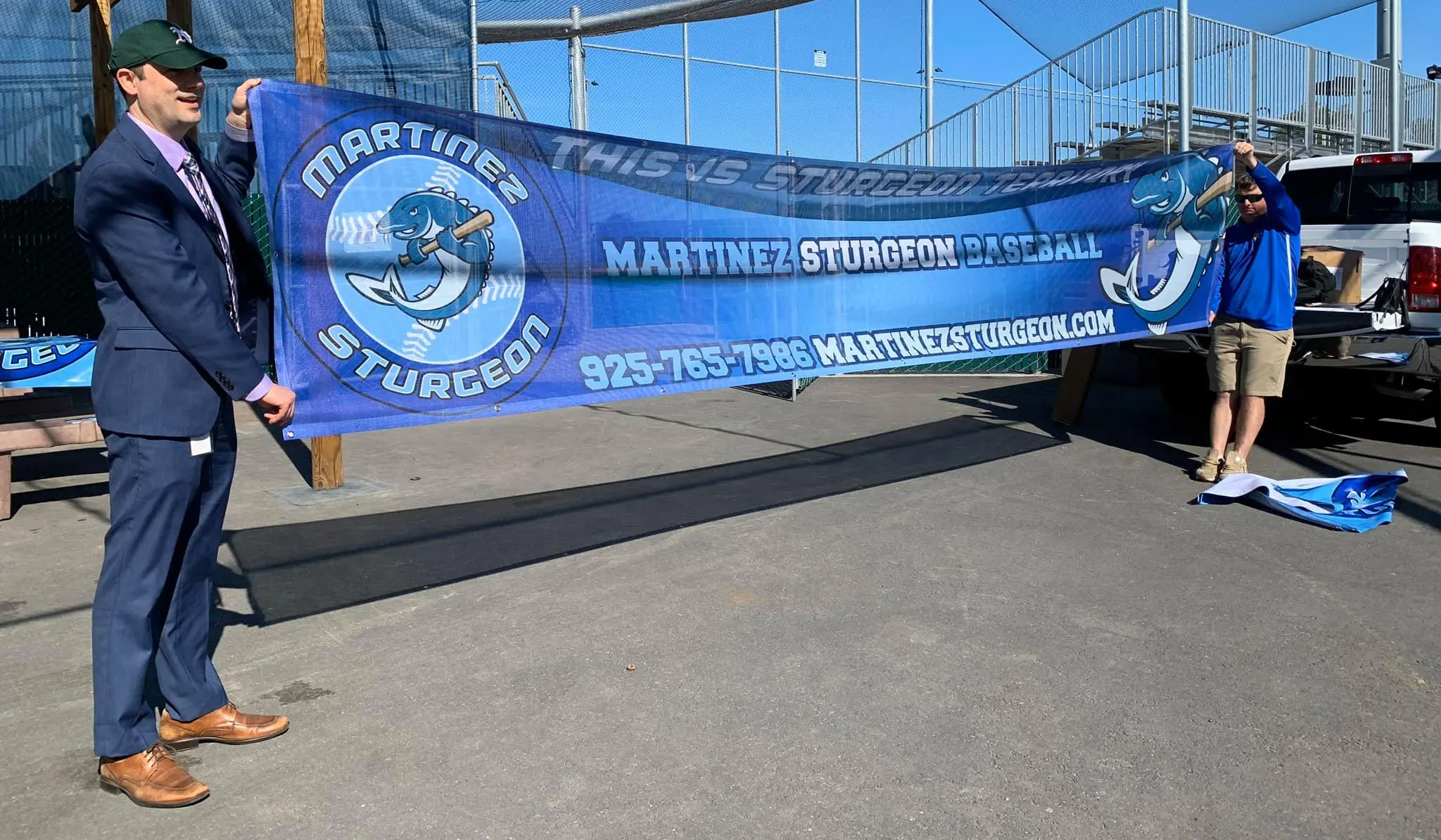 The Martinez Sturgeon are a Professional Baseball Team in the Pecos League of Professional Baseball Clubs. Other teams in the Pecos League include: ( Alpine Cowboys, Austin Weirdos, Bakersfield Train Robbers, Blackwell Flycatchers, Dublin Leprechauns, Garden City Wind, Lancaster Sound Breakers, Martinez Sturgeon, Marysville Drakes, Monterey Amberjacks, Roswell Invaders, San Rafael Pacifics, Santa Fe Fuego, Trinidad Triggers, Tucson Saguaros, Vallejo Seaweed.)

The Pecos League was founded in 2010. To learn more about the Pecos League (Visit Here.)




See Martinez Sturgeon All Time Opponents
See Martinez Sturgeon All Time Managers

The Martinez Sturgeon play at
Joe DiMaggio
1204 Joe DiMaggio Drive
Martinez, CA 94553